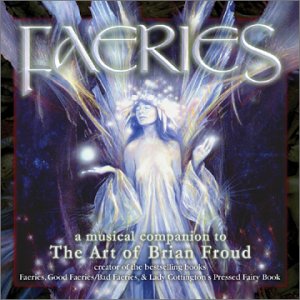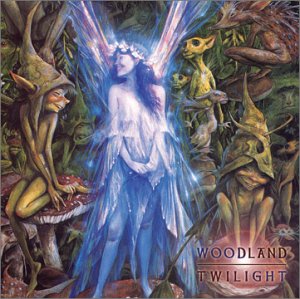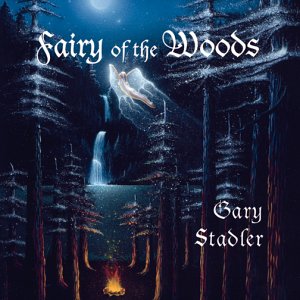 ---


(Alphabetical by Artist):
Balligomingo: Beneath the Surface
Benjamin Britten: A Midsummer Night's Dream Choirs of Downside and Emanuel Schools
Dreamside: Faery Child
Gary Stadler: Fairy of the Woods
Gary Stadler & Singh Kaur: Fairy Night Songs
Pyotr Ilich Tchaikovsky: The Nutcracker (i.e. Dance of the Sugar Plum Fairies)
Varios Artists: Faeries: Companion to Art of Brian Froud
Woodland: Twilight (w/ Brian Froud)
(Alphabetical by Artist):
Tori Amos: Mr. Zebra
Atmosphere: Dungeons And Dragons
Audio Active: Idle Dragon Featuring I
Bazzini: Dance Of The Goblins
Berlioz: Dance Of The Sylphs
Bill Laswell: Tale Of The Caliph Hakem
Bizet: Carmen, The Dragons Of Alcala
Bjork: Ice Princess And The Killer Whale
Brobdingnagian Bards: Lady Faery
Bunny Wailer: Old Dragon
Circle Of Dead Children: Skull Of A Hermit Brain Of A Faery
Coil: Elves
Corpus Delicti: Dragon Song
Corpus Delicti: Sylphes
Covenant: The Last Of Dragons
Cradle Of Filth: The Forest Whispers My Name
Dead Can Dance: Crystal Palace
Dead Can Dance: Isabella
Dead Can Dance: Summoning Of The Muse
Die Laughing: Firedance
Die Laughing: Queen Of Swords
Ani Difranco: Pixie
Foetus: Serpentine
George Winston: The Fairy
Goblin: Dance Of The Goblins
Gregory Isaacs: Puff The Magic Dragon
Guided By Voices: Dragons Awake
Hamilton Harty: Londonderry Air Solo Violin, Pan Hon Lee. Ulster Orchestra
Husker Du: The Tooth Fairy And The Princess
In The Nursery: Underworld
Iron Maiden: Tears Of The Dragon
John Doan: Where Horses Of Faery Hide
Jeff Johnson & Brian Dunning: Tylwyth Teg (Fair Folk)
Lake Of Dracula: Blues Fantastique
London Symphony Orchestra: Dance Of The Sugar Plum Fairy
Love Is Colder Than Death: The City In The Sea
Marilyn Manson: Junk The Magic Dragon
Mephisto Walz: White Rabbit
Morlocks: March Of The Goblins
Motorhead: I Am The Sword
Mussorgsky: The Gnome
Nick Cave: #990000 Crow King
Orange 9mm: Dragons (You Know I Love You)
Ozzy Osbourne: Killer Of Giants
Paps: Proll The Fat Troll
Pj Harvey: Jungle Queen
Queen: Dragon Attack
Rhea's Obsession: Hymn To Pan
Robert Miles: Red Dragon
Rose Of Avalanche: Too Many Castles In The Sky
Rosetta Stone: Cimmerian
Soul Asylum: Puff The Magic Dragon
Stone 588: Tumulus
Stone Age: La Nuit Des Korrigans
Tad: Wood Goblins
Tangerine Dream: Goblins
The Beta Band: Dragon
The Damned: White Rabbit (Ext Version)
Uriah Heep: The Wizard
Wyclef Jean: Year Of The Dragon
Xvii Vie: La Valse Des Korrigans






Fairy Lore | Gallery | Comicfairy Main | Fae Home | Email | Links | Fae In Movies

Faery Music Pics & Lists: Monstrous.Com & Amazon.Com
Additions to the list? Email me! This page was created on September 19, 2003.









---
---
ADVERTISEMENTS BELOW ARE NOT ENDORSED BY COMICFAIRY!